Sharing our 2015 family Christmas Card – from our house to yours!
I just got back from a fun filled, whirlwind weekend with my two girls in NYC.  Watch for another fun NYC post soon!  Fortunately, I decorated my house before Thanksgiving so that was done. This week, the top of the Christmas to do list is to get my Christmas cards out. I am so excited about this year's card and to share it with you.  I've also got a $250.00 Minted Giveaway for you today that you can use to order your Christmas card or anything you want at Minted.  Remember the fun gallery wall I did with Minted artwork!  You can use the giveaway money to order artwork too.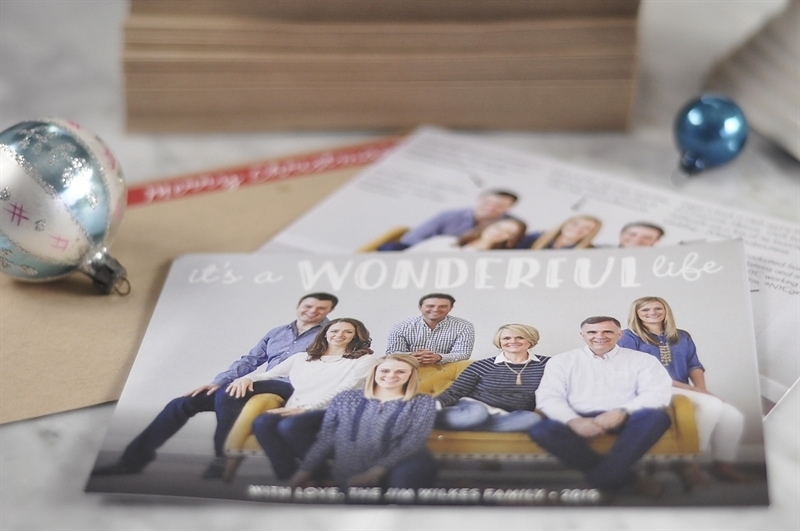 We had a family photo taken back in April when we were all together for Tessa's college graduation so I had that part done.  The hard part was chosing what Christmas card design I was going to use from Minted.  There are so many amazing choices and narrowing my choice down to just one was hard!  I finally decided on one and I love it.  The It's a Wonderful Life design was perfect and it perfectly describes how I feel!
I love everything about the card – the size which is 5 x 7, the weight and finish of the paper, the design and of course how our family photo looks on the card. I chose the Kraft Brown envelopes but they are also available in white.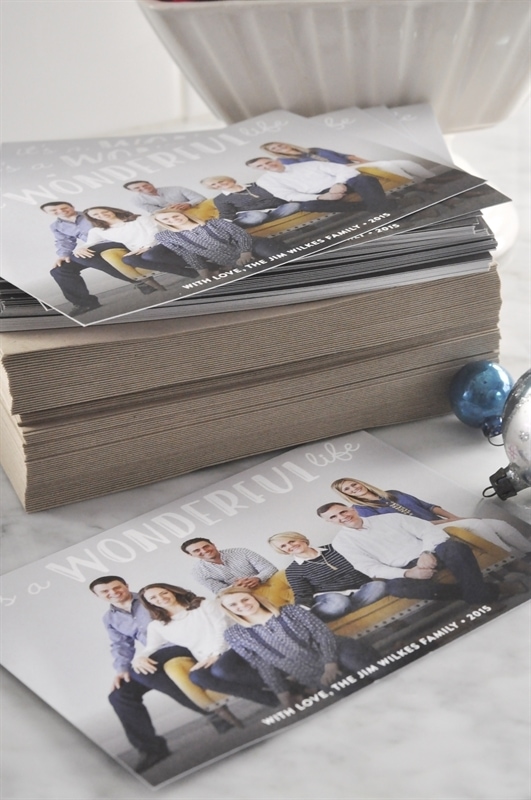 The back of the card was fun and easy to design also.  I used a photo of my children and added a short little update on each of them.  I also used our Christmas card to make a pretty big announcement for our family!  Do you see it?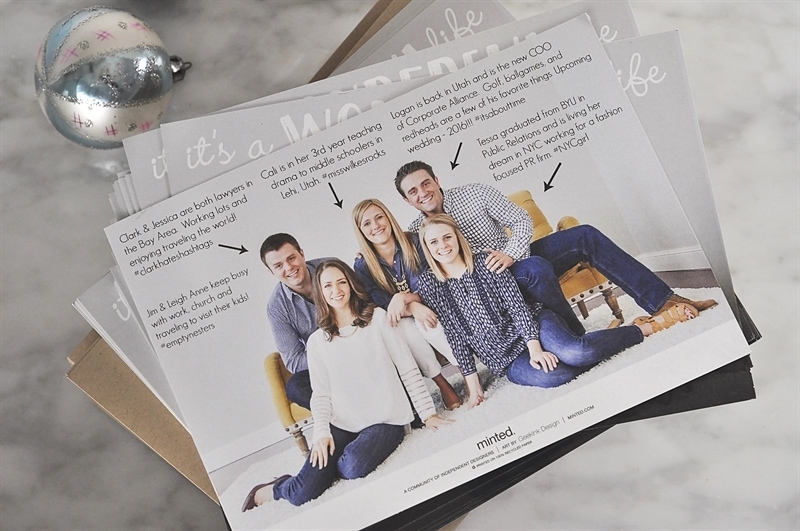 Did you catch it?  Here is a closeup in case you didn't.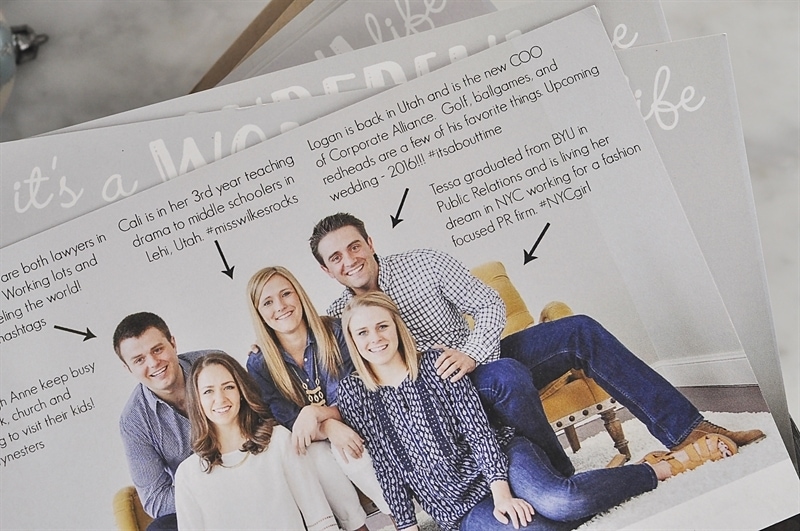 We're having a wedding in 2016 in our family and we couldn't be more excited!  Logan, our oldest will be marrying in March!!  Our Christmas card is a fun way to share this news with our friends and family.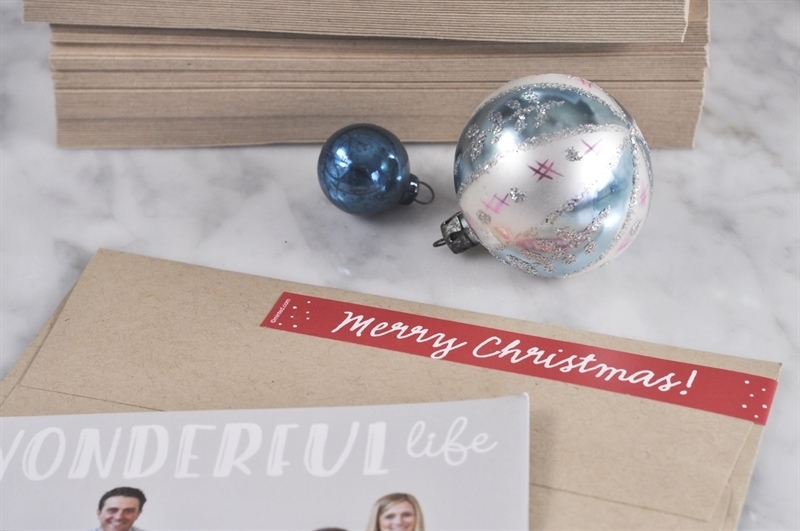 I also ordered some fun skinny wrap address labels for my envelopes.  Our return address is on the front of the wrap.  Minted will even address your cards for you if you send them your list!!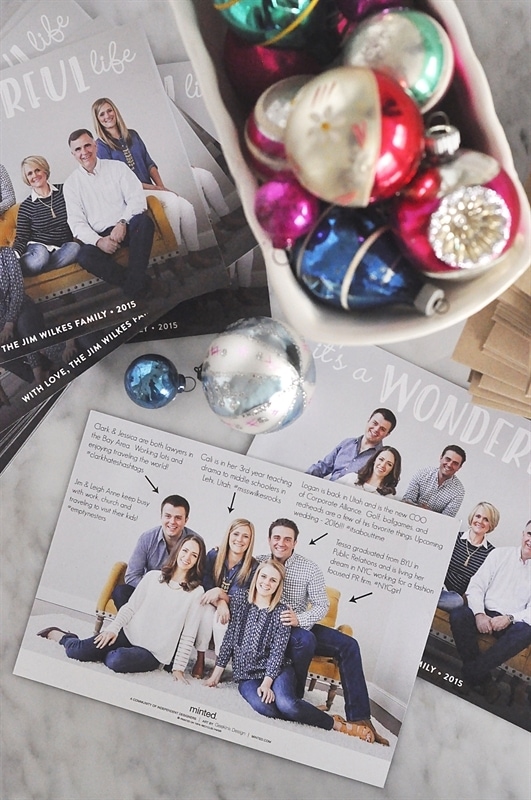 Now I just need to get to the post office for some stamps!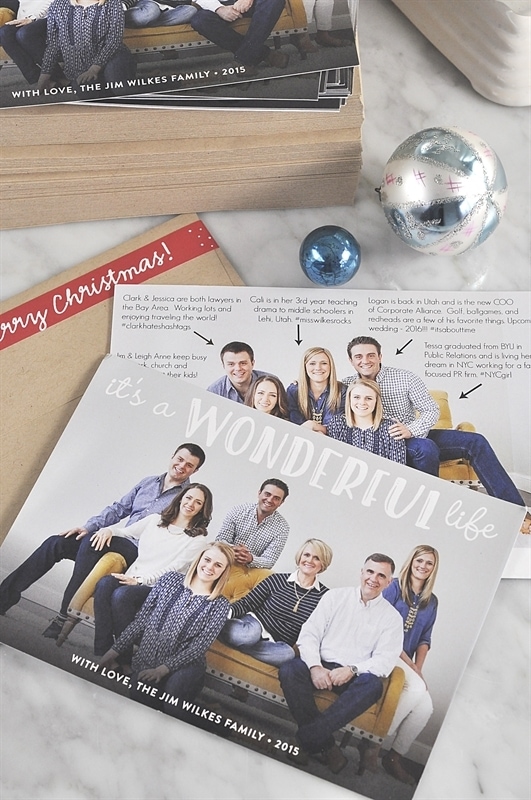 Be sure to click over o enter the $250.00 Minted Giveaway and be sure and visit Minted to check out all their amazing card designs and get your Christmas cards ordered!
Giveaway is open until December 16, 2015.