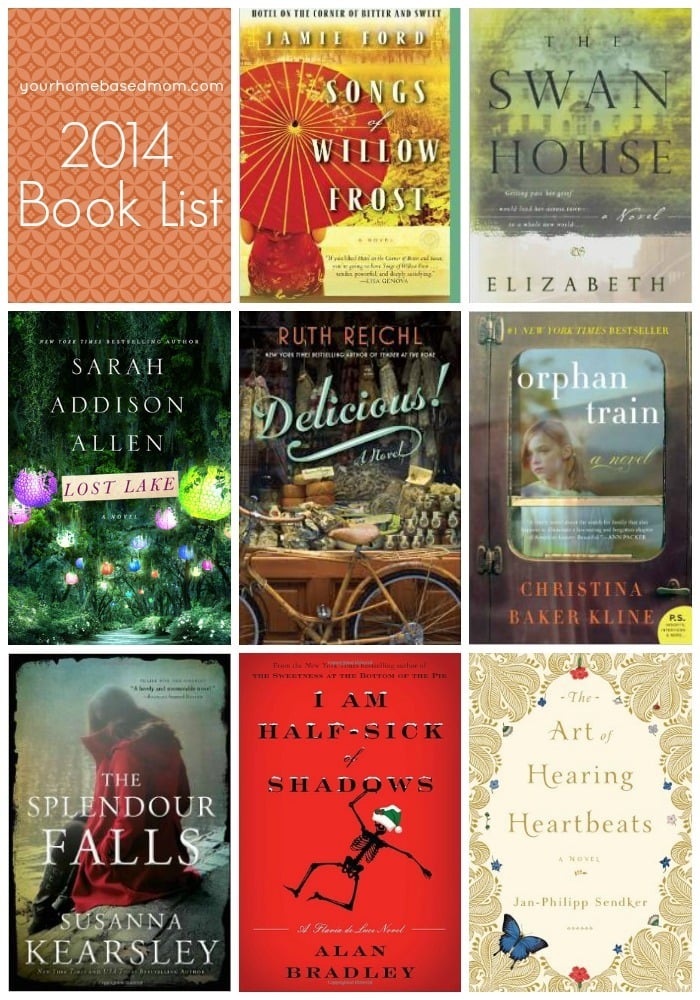 Throughout 2014 I shared with you what I had been reading on a monthly or quarterly basis. But I decided it would be nice to have all the books I read in 2014 in one post so today I have put all those monthly lists into one long post.
Each year I like to keep track of how many books I read and pick a favorite book for the year. Last year I read 36 books. This year, in 2014 I read 30.
You can see my 2013 Book List here. And 2012 Book list here.
As last year, I have given the books I read a rating system (1-5 stars) Books with a 2.5 or lower are often books I don't finish a book because the language is bad or it is what I would consider R rated but sometimes I don't finish a book because I just don't like the subject matter or the story. That doesn't necessary mean someone else won't love the book. I did not rate the non-fiction books I read, only the fiction. I don't give out too many 5.0. The majority of what I read falls in the 3.5-4.0 range. A book has to really wow me and make me want to read it again to get a 5.0.
There were two books in 2014 to get a 5.0 rating and thus tie for the spot as my Favorite Read of 2014. One I read this year for the second time when I presented it to my book club. The other favorite was also a book club read. Keep reading to see which ones they are!
My Favorite Author of 2014 was Jon Phillip Sendkar. I read two books by this author this year and loved them both. They are beautifully written and beautiful stories as well. I also enjoyed reading a fun murder mystery series, called the Flavia de Luce series by Alan Bradley.
Onto my 2013 Book List.
Disclaimer: We need to take personal responsibility for what we read and watch and we all have different standards so please be sure and check things out. Although the majority of what I read I would consider rated PG there may a few books that I have read that don't meet with your personal standards so please be a responsible reader. I don't want to offend anyone.
January Recommended Reads
Tell the Wolves I'm Home by Carol Rifka Brunt was my first book for 2014. I am still not sure if I really liked it. It is a story of love, grief, discrimination, misunderstanding and renewal. Fourteen year old June's uncle, whom she adores, dies of AIDS in the late 80's when no one talked about AIDS. The story follows how June and her family deal with Finn's death and June meets Finn's partner Toby and they grieve and heal together. The book is well written but I just felt sad after I finished it.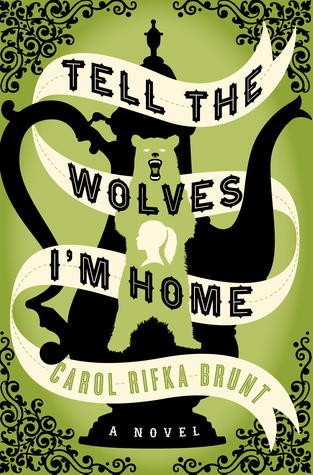 3 stars
The Supreme Macaroni Company by Adrianna Trigiani
I am a big fan of Trigiani and have read all of her books. This is the final book in the Valentine triology and finds shoemaker, Valentine Roncalli, planning her wedding to a handsome Italian nearly 20 years her senior and the son of her grandmother's new husband. Valentine, an ambitious and talented shoe designer, struggles to balance work and home life, with her marriage often taking a backseat to her career. Not my favorite book of the triology and I was disappointed in the story. I love a story about the dynamics of a large Italian family and all the characters that make up the family. Definitely worth reading if you have read the first two books but not on it's own.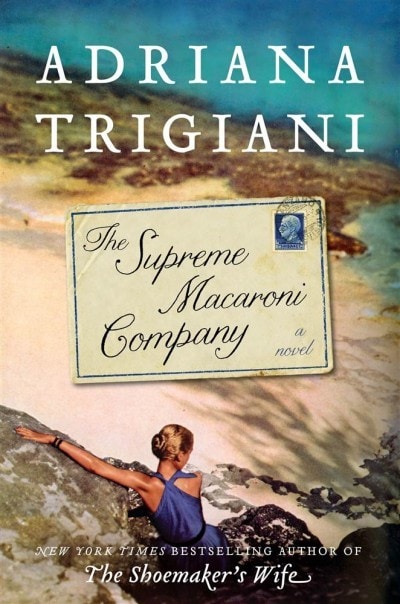 3 Stars
The Fault In our Stars – John Green (some language) I read this book mainly because I heard so many people raving about it. Every time I would ask for book suggestions this one was always there – numerous times. My daughter had read it last summer and loved it. It is Young Adult Fiction. I read it because I saw they were making it into a movie and I always like to read the book first. This is a story of love, life and death. Yes, it is sad. It is one of those books that may make you cry. But there are touches of humor throughout which stops you from being totally depressed.
It is the story of two teenage cancer survivors who meet and fall in love. I enjoyed their quirky and irreverent sense of humor. You see what is like to live with cancer and the fact that death may be just a breath away at any time. Hazel Grace, one of the main characters, learns to celebrate life while at the same time acknowledging and accepting the pain that it brings. I was sad at the end yet inspired by the strength and fortitude of the characters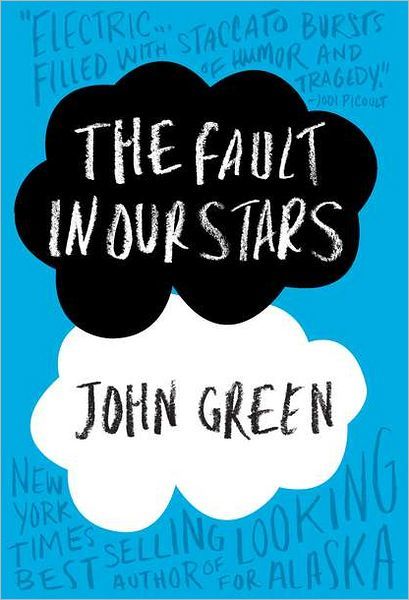 4 Stars
February Recommended Reads
Allegiant by Veronica Roth is the third in a series of dystopian young adult books. Although this isn't my typical genre of book I enjoyed the first two books in the series. Not so much the third one. I didn't like the ending which I won't talk about to as not to spoil it but remember I don't like a sad ending. Be warned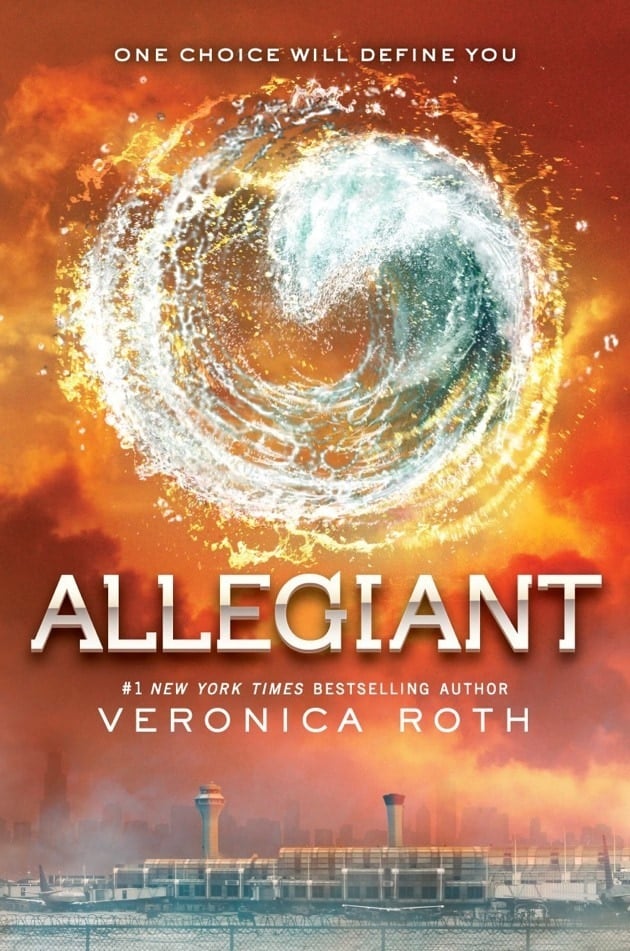 3.5 Stars
I Am Half Sick of Shadows by Alan Bradley is the fourth in the serious of delightful little murder mystery novels that take place in the English countryside. Flavia de Luce the main character is 14 years old and loves chemistry and murders and using that love of chemistry to help solve the murders! The book is funny and entertaining I want to live at Buckshaw with Flavia. This story takes place at Christmas when a murder occurs at Buckshaw and the entire village is stranded in the house due to a snowstorm.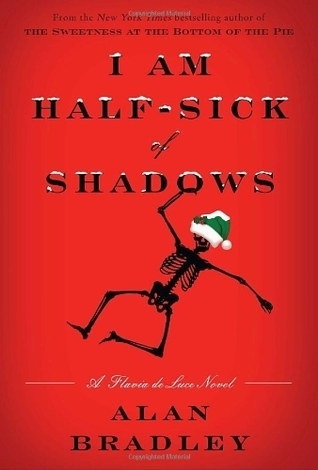 4 stars
My Story by Elizabeth Smart with Chris Stewart. Elizabeth Smart tells her own story – the story of her kidnapping and abduction that lasted for 9 months. She endured unimaginable things as a 14 year old girl but the beauty of this book is the incredible strength and spirit that she possessed and possesses that allowed her to survive and thrive. An amazing story of faith. A faith that allowed her to survive the daily nightmare she lived for 9 months. After her freedom Elizabeth chose happiness. She chose to no longer allow these people to have any control over her by living a happy and beautiful life. A truly inspirational story.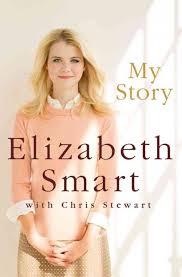 4 stars
March Recommended Reads
Speaking from Among the Bones by Alan Bradley is a continuation with the fun Flavia de Luce series I've been reading. This British mystery series is delightful and I will be sad when I read the last one. In addition to finding a body in the church there is also a crisis at home when Flavia's father may be forced to sell the family estate. There is never a dull moment when Flavia is around.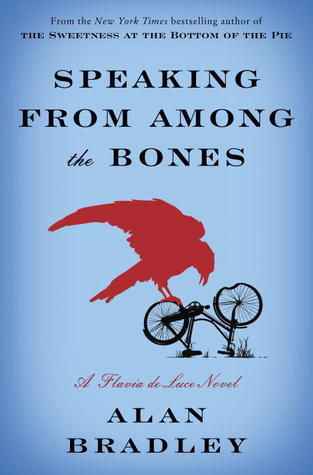 4 stars
Lost Lake by Sarah Addison Allen. I think this is the fourth book I have read of Allens and I enjoyed it as much as I did all the others. Lost Lake is a story of love, loss, grieving and starting over and it all takes place in a quaint run down lakeside resort. The story left me feeling nostalgic for the little lake cabin our family spent a summer at and wistful – wishing I could find a place like Lost Lake. If you enjoy this book be sure and read Allen's other books too.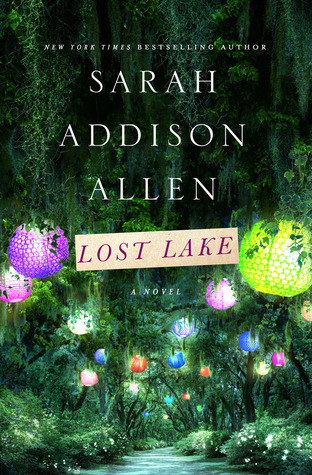 4 stars
The Art of Hearing Heartbeats by Jan-Phillip Sendker. This was my second time reading this book because my Book Club chose it and I was the presenter. I loved this book the second time as much as I did the first time. Maybe even more. It is a beautiful love story and beautifully written. I was able to focus more of the beautiful writing since I knew the story and what happened the second time. I underlined and marked so many beautiful phrases, thoughts and ideas. Please read this.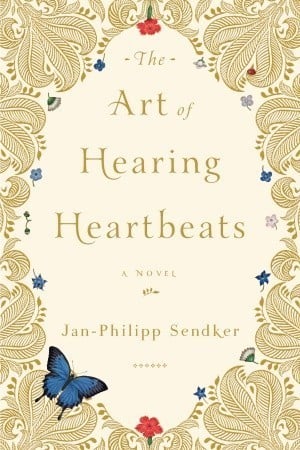 5 stars
April Recommended Reads
Code Name Verity by Elizabeth Wein was a recommendation from one of you.
This is a piece of historical fiction that takes place during WWII. It is the story of two women, one a pilot and one a spy and their friendship. The story was a bit slow in the beginning and I almost stopped reading but I am glad I finished. I loved the historical aspect of it and the story of the involvement of women in WWII. I didn't love it but if you are a historical fiction fan of the WWII era it is definitely worth reading.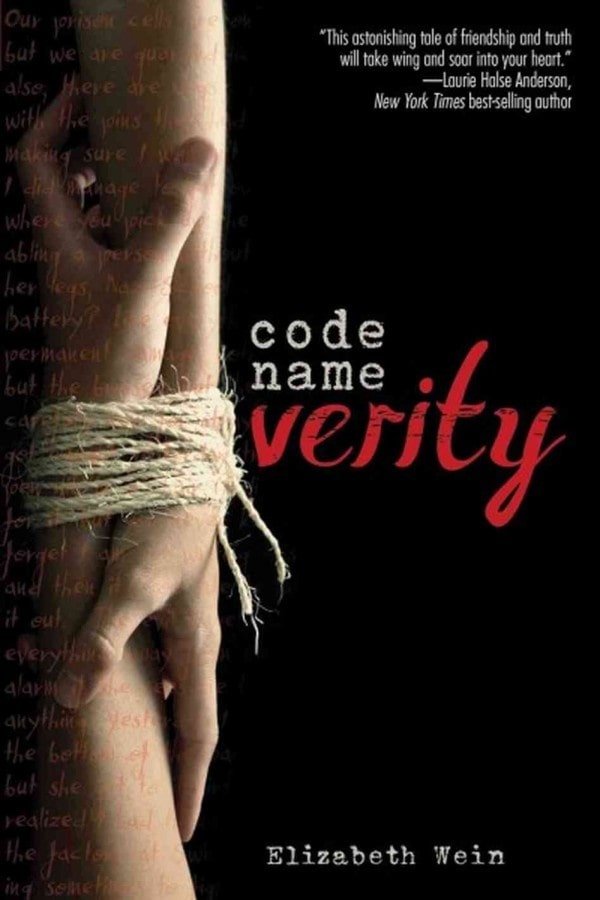 3 stars
The Myth of Multitasking by Dave Crenshaw. My son Logan recommended this book to me. It is a non-fiction, short book and a quick read. If you ever thought you were a good multitasker you should definitely read this book. I always took pride in what a good multitasker I was but I quickly learned from this book that it is a myth. This book is written in a business/work setting but the ideas and concepts are applicable to all aspects of life.
(I don't rate non-fiction)
The Well Tempered Heart by Jan-Phillip Sendker is the sequel to The Art of Hearing Heartbeats. Although I didn't love it as much as the first book I enjoyed reading it and recommend it. It is the story of Julia and what happens to her and her life after she returns from her initial visit to Burma in search of her family. Ten years later, her life at a cross roads, when she returns to Burma to learn more stories of love.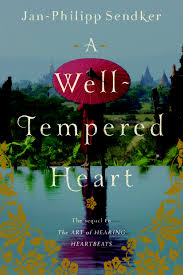 4 stars
As always I'd love to hear what you are reading! Please leave me a comment and let me know what your recommended reads are.
May Recommended Reads
Songs of Willow Frost by Jamie Ford. This book was written by the author of Hotel on the Corner of Bitter and Sweet, a book I really enjoyed so I was excited to read this one too.
This book takes place in Depression Era Seattle and is the story of a young Chinese boy who is in an orphanage and his mother who left him there. The boy pursues his dream of being reunited with his mother and we learn the story of his mother who is trying to escape her haunted past. I enjoyed this book, not as much as Hotel on the Corner of Bitter and Sweet though.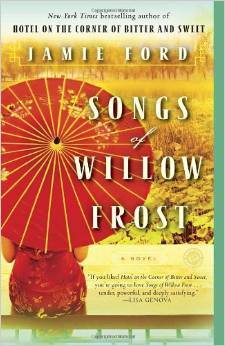 4 Stars
Longbourn by Jo Baker. This is the Upstairs, Downstairs version of Pride & Prejudice. The servants of Longbourn are the focus of this story. Elizabeth Benet's orphaned housemade, Sarah is the center of the story. I must admit I much prefer the story of the upstairs residents of Longbourn over the downstairs. The plot of this "made up" story of what life was like downstairs at Longbourn just didnt' work for me.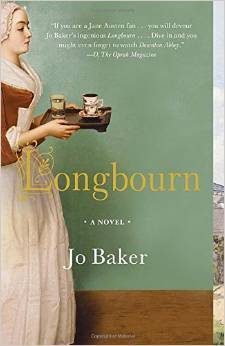 3 stars
The Swan House by Elizabeth Musser may just be my favorite book I have read so far this year. This book was selected by a member of my book club who had actually purchased the book in the gift shop of The Swan House in Atlanta. Although the story is historical fiction, The Swan House does exist. It is the story of a young girl coming of age in the early 1960's. Her mother is killed in an airplane crash in Paris (an actual event) and a lot of secrets are left behind. Mary Swan attempts to unlock these secrets as she deals with the death of her mother, civil rights and revealed secrets. I loved this book and you should read it! It is my favorite genre of book – historical fiction.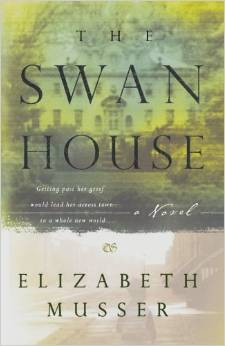 5.0 stars
June Recommended Reads
The Invention of Wings by Sue Monk Kidd was another good book. I also really enjoyed Kidd's other book The Secret Life of Bees.
This story is based loosely on the real-life story of Sarah Grimke, a Southern aristocrat whose father is a bigshot judge on South Carolina's Supreme Court, where Sarah wants to be eventually. She is given a slave (Handful) for her 11th birthday, which she hates. She doesn't want the "gift" but she's forced to accept. The story is of these two women who both struggle for a common goal: freedom.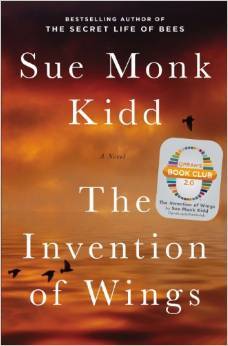 4.0 Stars
The Splendour Falls by Susanna Kearsley is another book by one of my favorite authors this year. I think I have almost read everything she has written. May have one or two more to go.
Like her other books this one combines, history, romance and a bit of the supernatural. The fact that this story takes place in France and there is a castle involved didn't hurt! I am totally ready for another trip to France and a little adventure.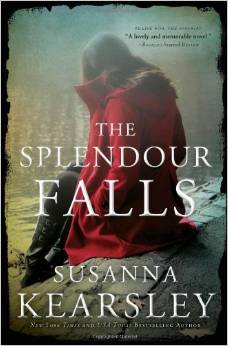 4.5 stars
The Paris Architect by Charles Belfour takes place in Paris during World War II. It is the story of a gifted architect who risks his life designing hiding places for Jews. His designs are foolproof until one of them fails badly. You can't help but ask yourself, "How far would I go to help a stranger?" This book is a bit brutal to read as what was happening in Paris and Europe at that time was not pretty. There is also some language.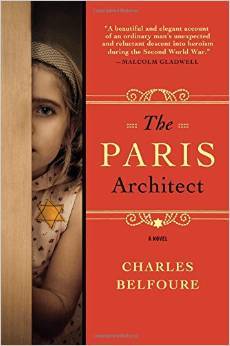 3.5 stars
Tapestry of Fortunes by Elizabeth Berg was my final read for these two months. I have read Elizabeth Berg's books for years. I love her stories about women and this one was no exception. It is the story of four women who venture into their pasts in order to shape their futures, fates, and fortunes. The women discover that leaving home brings revelations, reunions, and unexpected turns that affirm the inner truths of their lives.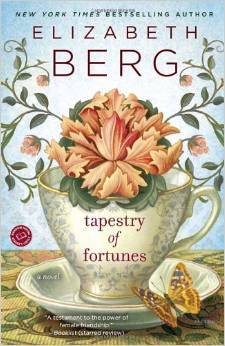 4.0 stars
Happy reading and dont' forget to leave me a comment letting me know what you've been reading!
July Recommended Reads
The Girl in the Blue Dress by Gaynor Arnold. The one book I read in July was for Book Club and I liked it, I didn't love it. By the author's own account this is a work of fiction. The story is based on the life of Charles Dickens, who was the modern ages first celebrity. Although based on history the author has taken much literary license. This book is a little bit like our modern day magazines that tell us all the good and the bad of modern day celebrity's lives. You aren't sure what to believe and what not to believe. In this book we learn that Charles Dickens own home life wasn't all the world might have thought it was. Go into reading the book as a work of fiction and you won't be too disappointed in the story, only in Charles Dickens.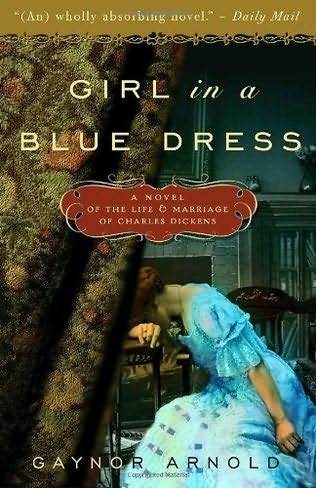 3.0 Stars
August Recommended Reads
I read twice as many books in August as July – that would be TWO!
The Perfume Collector by Kathleen Tessaro. This book was a recommendation from one of you and I enjoyed it. It takes place in Paris where the main character Grace receives an unexpected inheritance and discovers hidden secrets about her life she never imagined. The story takes place in the 1920's and deals with the lives and challenging times of two fascinating women,The Perfume Collector weaves a haunting, imaginative, and beautifully written tale filled with passion and possibility, heartbreak and hope.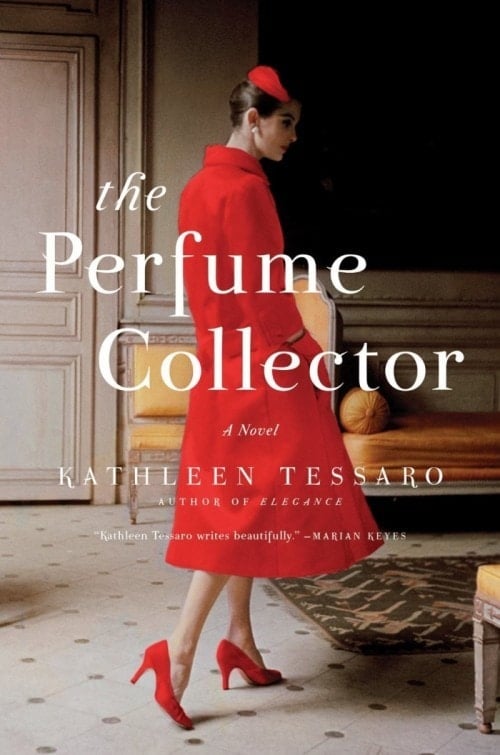 4.0 stars
The Lady of the Rivers by Phillippa Gregory. This is the first book in a series of historical novels that are part of the author's series, The Cousin's War. This book takes place during the reign of King Henry VI and is the story of Jacquetta of Luxembourg, mother of Elizabeth Woodville who becomes The White Queen and reigns as Queen of England. I am planning on reading the series but want to read them in chronological order, not the order in which they were written. Check out this page to see which order to read the books in. I am on the second one now. If you enjoy early English, Tudor history like I do I think you will enjoy the series.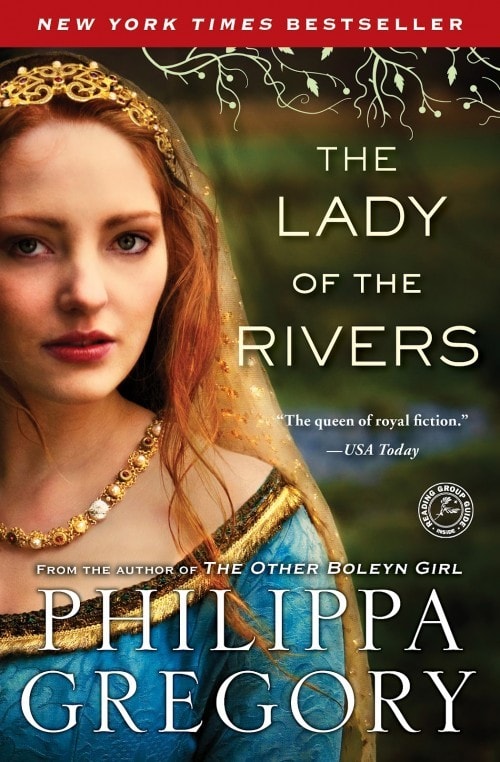 4.0 Stars
September Recommended Reads
The Visionist by Rachel Urquhart This book was a recommendation from a friend who is an avid reader and belongs to several book clubs. Her book club had read this. It is a fascinating story about the Shaker community. I didn't know much about the Shakers and enjoyed learning more about how their community works and their beliefs. The story is of a 15 year old girl who escapes from an abusive father and she and her brother are hidden away in a Shaker community by their mother. "It is the Era of Manifestations, when young girls in Shaker enclaves all across the Northeast are experiencing extraordinary mystical visions, earning them the honorific of "Visionist" and bringing renown to their settlements."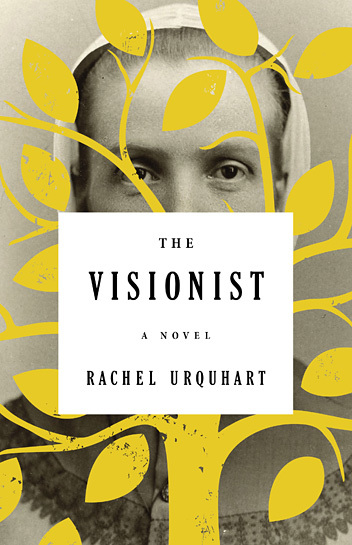 3.5 stars
Delicious by Ruth Reichl Jim and I listened to this book on CD together during a car trip. We both loved it. If you love stories about food, history, mystery and a little romance I think you will enjoy it too! The author has drawn on her years as editor of Gourmet, for this delightful work of fiction.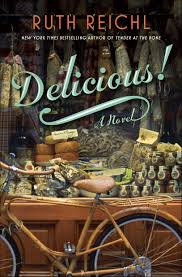 4.5 stars
Garden of the Evening Mists by Tan Twan Eng is a beautiful story that is beautifully written. This was one for my book club and I fell in love with it. The story takes place in Malaya (Malaysia) in the early 1950's. The main character is the sole scarred lone survivor of a brutal Japanese wartime camp. She seeks refuse from her memories by building a garden in memory of her sister who died in the camp. A story of history, love, memories and gardens.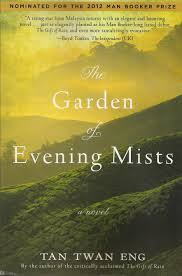 4.5 stars
October Recommended Reads
Four by Veronica Roth. This is the prequel to the Divergent series which I have read all of. It is a quick read and you learn more about the character Four. If you are a Divergent fan this is a must read and will give you more of the backstory.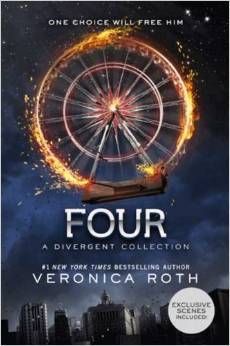 3.5 stars
The Red Queen by Philippa Gregory is part of the Cousin's War series and the next one to read after The Lady of the Rivers which I read last quarter. I am a fan of Tudor era literature and this is the story of the Margaret Beaufort, mother of Henry VII. If you are a fan of historical fiction and the Tudor era I recommend this series. I am anxious to read the next one in the series The White Queen.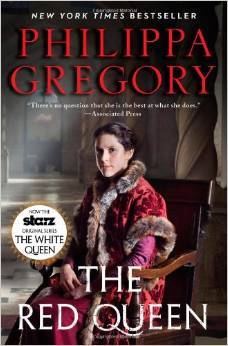 3.5 stars
The Girl You Left Behind by Jo Moyes. I throughly enjoyed this book. It is my favorite genre – historical fiction and takes place near Paris during WWI and also during current day. The story takes place during the french occupation by the Germans and deals with a family painting. The painting is also the main character in the modern day storyline. A nice love story.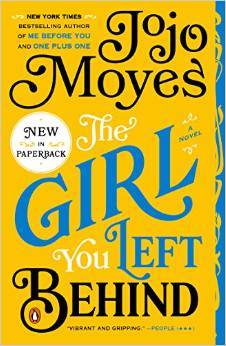 4 Stars
The Orphan Train by Kristina Baker Kline. This book was a choice of my book club earlier in the year and I never got around to reading it in time for book club. After several of you, my readers, recommended it, I decided I better give it a try. I enjoyed the book. The story takes place during the Depression Era but there is a dual storyline with the second occuring in modern day. The two story lines intertwine very well and it is a story of courage and love and the two stories become one story. The story begins with the Oprhan Trains of the Depression Era which was basically the foster system in the 20's and 30's. Orphaned children were put on a train and sent out to the "frontier" to find families. A very good read.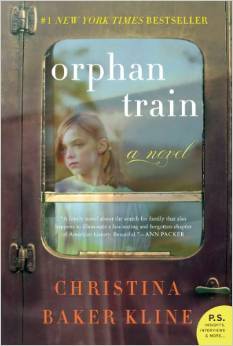 4 stars (some language)
November Recommended Reads
Mrs. Lincoln's Dressmaker by Jennifer Chiaverini is another historical fiction piece. The book is based on the true story of Elizabeth Keckley who had a front seat to history as the friend and dressmaker to the First Lady – Mary Todd Lincoln.
The themes of love, loss and healing are woven throughout the historic storyline. An enjoyable way to learn a little history.
4 Stars
The Rose Project by Graeme Simsion. This is story of a man, Professor Don Tillman, with autism and his project to find the perfect wife for himself. During his project he meets Rosie who has a project of her own, to find her birth father. Rosie's project becomes Don's project and his orderly, logical life is turned upside down. Didn't totally love the book, was a little bit too much language for my taste.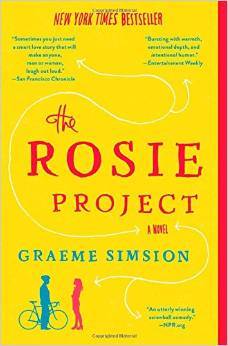 3.0 Stars (language)
December Recommended Reads
No books finished in December but I did enjoy watching all seasons of Parenthood!