This is my fifth year of choosing a Word of the Year.  It has become a fun practice for me.  I love choosing a word each year that I can focus on and work on.  I love to see how the word manifests itself through my year and how it grows and develops.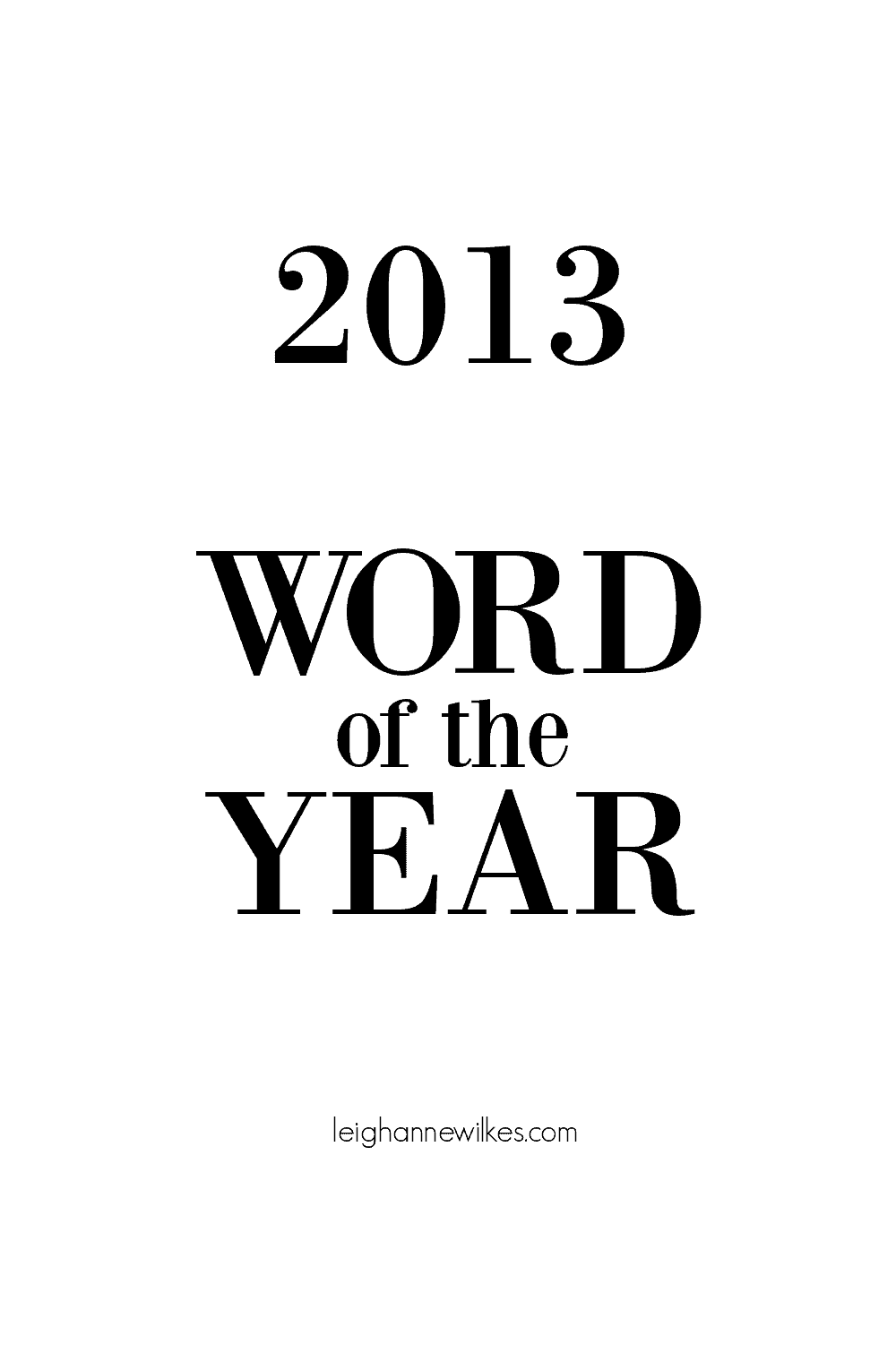 I also love the process of selecting my new word, almost as much as having the word. It is always an interesting process and I love to watch the selection of the word unfold in my life.
As I have said before, I don't find my word – it finds me. This year was no different.
I actually had several words I had been thinking about. None of which I ended up choosing. Then on December 14th we were all shaken to our core by the shootings in Connecticut. It was a hard day. There was a mass of emotion – anger, sadness, disbelief, the list goes on and on. Several weeks later, I still can't look at pictures of the faces of those whose lives were lost that day without shedding tears. How could such a horrific thing happen and to children? We will never fully understand what happened or why it happened.
That day I was reading through my Facebook feed, like many of you, I came across the quote from Fred Rogers.
"When I was a boy and I would see scary things in the news, my mother would say to me, 'Look for the helpers. You will always find people who are helping.' To this day, especially in times of 'disaster,' I remember my mother's words and I am always comforted by realizing that there are still so many helpers – so many caring people in this world." —Fred Rogers
I love this quote. We can't stop the ugliness that happens in life but we can "look for the helpers." But more importantly we can be one of those helpers. One of the many caring people in this world.
Later that day I came across the following photo in my Instagram feed.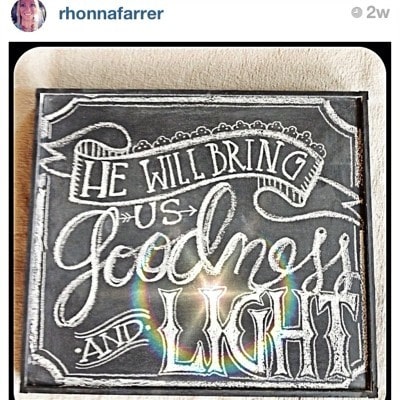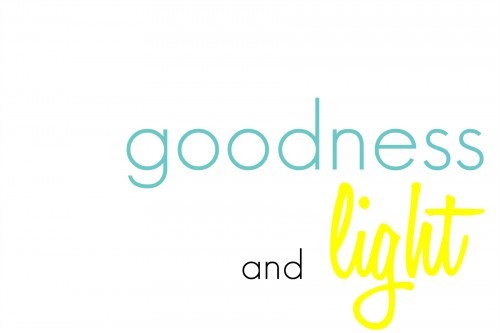 There it was – my 2013 Word of the Year. Or rather words of the year.
We can not rid this world of the bad and the ugly. But we can be a source of Goodness and Light. My word and goal for this year and the rest of my years is to always be a source of Goodness and Light to those around me, to those I come in contact with on a daily basis. To do what I can to bring goodness and light to this world.
These words have a double meaning for me. Not only do I want to be a source of Goodness and Light but I want to live my life so that I always look toward the true source of Goodness and Light. That I live my life in such a way that I am worthy to partake of the blessings that come from the ultimate source of Goodness and Light. My Heavenly Father. I am grateful for the Goodness and Light that is in my life because of Him.
When I think of the word light and goodness I am reminded of a scripture in the New Testament that I love.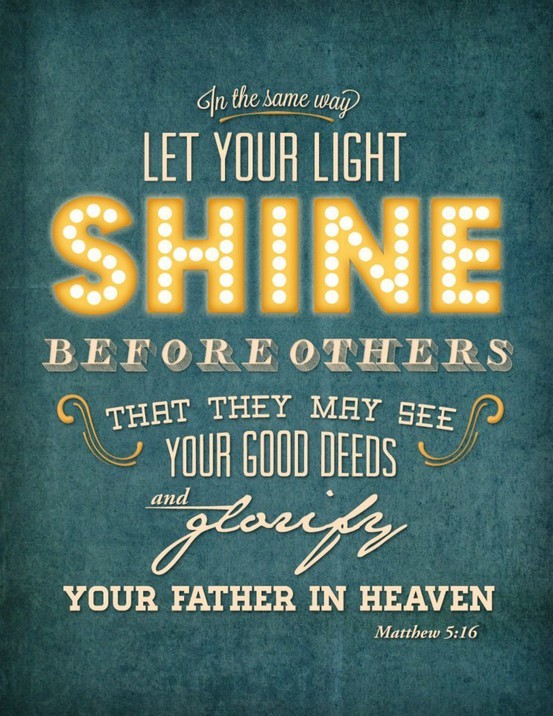 So this year, through this blog and with my daily encounters with people I will strive to always be a source of
Goodness and Light.
Tomorrow I will be having a fun giveaway that will feature your Word of the Year. Come back tomorrow to share your Word of the Year and if you don't have one yet – get busy!
To read about some of my past Words of the Year: