Many of you mentioned in my recent blog survey how much you enjoyed my book recommendations and wished I would share with you what I am reading more than once or twice a year. So because I aim to please I will be sharing with you monthly what I am reading. I hope you will also share with me what you have been reading.
So the final book count for my 2012 Book List was 45.
That was slightly up from last years 42 but down from 2010's 53 books.
This year I have given some of the books I read a rating system (1-5 stars) There are a few 2.5 books on this list. Those are the ones I don't recommend or didn't finish. Sometimes I don't finish a book because the language is bad or it is what I would consider R rated but sometimes I don't finish a book because I just don't like the subject matter or the story. That was the case with a few books this year. That doesn't necessary mean someone else won't love the book. I did not rate most of the non-fiction books I read, mainly the fiction. I don't give out too many 5.0. The majority of what I read falls in the 3.5-4.0 range. A book has to really wow me and make me want to read it again to get a 5.0.
I'd love for you to leave a comment at the end and let me know what some of your favorite books are that you read this past year.
Disclaimer: We need to take personal responsibility for what we read and watch and we all have different standards so please be sure and check things out. Although the majority of what I read I would consider rated PG there may a few books that I have read that don't meet with your personal standards so please be a responsible reader. I don't want to offend anyone.
1. Seven Miracles That Saved America: Why They Matter and Why We Should Have Hope
by Christ Stewart and Tad Stewart

This was a book club choice and probably not one I would have read on my own. I ended up skimming quite a bit as they were stories I was familiar with. Did enjoy reading about how the author believes God had intervened in History to make America the amazing nation it is today.
2. One Thousand Gifts: A Dare to Live Fully Right Where You Are
by Ann Voskamp
This is a lovely book that encourages us to find joy and happiness right where we are. In the nitty gritty of our everyday lives.
3.Ender's Game (Ender, Book 1)
by Orson Scott Card
(3.5 stars)
I had to read this book because my son Clark has always said it is his favorite book of all time and Clark is a reader. Probably not my favorite book of all time (not my favorite genre)but a fun departure from the usual type of fiction I read. A science fiction book set in Earth's future, the novel presents an imperiled humankind who have barely survived two conflicts with the "Buggers" and are preparing for a third invasion.
4. All Our Worldly Goods
by Irene Nemirovsky.

(3.5 stars)
I have been on a bit of a Paris kick this year. This book is a prefigure to the book Suite Francaise which I also read this year and takes place in France in 1910. The author is a Jewish women who was sent to a concentration camp and died. The book wasn't published until five years after the author's death. The book is a story of war, family life and star-crossed lovers.
5. Run Like a Mother: How to Get Moving–and Not Lose Your Family, Job, or Sanity
by Dimity McDowell and Sarah Bowen Shea

In my attempts to become a runner this year I read several running books and this was one of them. Although it is geared more for the "younger mother" I learned some great tips and ideas from reading it.
6. The Girl Who Fell from the Sky
by Heidi Durrow

(2 stars)
This was also a book club read. We were brief participants in a couples book club. This book got lots of attention around here. Picked as a top read by the Multnomah County Library (a Portland author) it got rave reviews. I did not like it at all but had several friends who loved it. Full of racial tension, The Girl who Fell from the Sky follows a group of characters involved in an incident where an entire family falls to their death from a rooftop. Only one young girl survives – and the majority of the story follows her as she tries to make sense of her life after the tragedy. I can't really tell you why I didn't like but I didn't. (PG 13 for language and sex)
7. A Simple Act of Gratitude by John Kralik

Instead of focusing on what he didn't have, this author decides to be grateful for what he does have. This book chronicles his journey to write 365 thank you notes in one year.
8. The Language of Flowers: A Novel
by Vanessa Diffenbaugh

(3 .5 stars)
If you are a flower lover like me you will enjoy this book. Using the Victorian language of flowers, a woman whose gift for flowers helps her change the lives of others even as she struggles to overcome her own troubled past.
9. Running: Getting Started
by Jeff Galloway
A great guide for the beginning runner.
10. Galloway's Book on Running
by Jeff Galloway

More running reading. If you are a runner or thinking about becoming a runner you should definitely check out the Galloway method.
11. The Wet Nurse's Tale by Erica Eisdorfer
(3 stars – PG-13)
Set in Victorian England, The Wet Nurse's Tale is the story of young Susan Rose, who must find work as a wet nurse when her baby is taken from her. Susan attempts to balance other peoples' babies with her quest to regain her own.
12. The House I Lovedby Tatiana de Rosnay

(4 stars)
More of my love for Paris. Set in Paris in the 1860s, hundreds of houses are being razed, whole neighborhoods reduced to ashes by the order of Emperor Napoleon III,
Rose Bazelet is determined to fight against the destruction of her family home until the very end.
13. The Night Circus
by Erin Morgenstern.

(4 stars)
The Night Circus or Cirque des Reves is a circus that arrives without warning, simply appearing when yesterday it was not there. It was a bit slow getting into it but I totally enjoyed the story. A little mystical magical romance for summer
14. In Search of Balance: Keys to a Stable Life by Richard Swenson

Although I am still searching I really enjoyed this book and took quite a few notes while reading it. Some good thought provoking ideas and suggestions that I am trying to incorporate into my life. I always try to read one or two non-fiction books each summer for personal improvement!
15. Galloway's Marathon FAQby Jeff Galloway
Although I am not planning on running a marathon I did pick up some good tips from Jeff. I like his run/walk approach to long distance running but I think a 1/2 marathon was enough for me
16. The Good Earth (Oprah's Book Club) by Pearl Buck


(4 stars)
I aways like to read one or two classics each summer and this was my first one for the summer. I had never read it before. Jim and I listened to it on a long car ride and he enjoyed it too. The life and labors of a Chinese farmer.
17. The American Heiress: A Novel by Daisy Goodwin.

(3.5 stars)
This book was recommended to me as one that "anyone who loves Downton Abbey, will love this book." Well, I love Downton Abbey and I enjoyed this book. I didn't love it but it was a good read. It is the story of a wealthy American girl who marries a British Aristocrat. Sound familiar? The two main American women in the book and mini series even have the same name! The beginning is slow but if you hang in there it gets better. Tessa and I listened to this and both enjoyed it.
18. Suite Francaise by Irene Nemirovsky
(4.0 stars)
This book has been a continuation of my run on books that take place in Paris that I have been on for the last year. This book is about Paris during WWII and the Nazi occupation. When Irène Némirovsky began working on Suite Française, she was already a highly successful writer living in Paris. But she was also a Jew, and in 1942 she was arrested and deported to Auschwitz, where she died. For sixty-four years, this novel remained hidden and unknown.
19. Home to Harmony by Philip Gulley

(4.0 stars if you are looking for a sweet and simple read)
This is a fun new series I discovered this summer. If you are a fan of the Mitford Series you will enjoy the Harmony series. They are sweet, simple easy reads about a quaint little community and all the characters that live there. You may just want to move to Harmony after you are done reading it just like I wanted to move to Mitford!
20. No Need for Speed: A Beginner's Guide to the Joy of Running by John Bingham

Not sure I found the joy in running yet but I'm trying.
21. A Million Miles in a Thousand Years: How I Learned to Live a Better Story by Donald Miller

(5.0 stars!)
This book was recommended to me by my good friend Marsha and I loved it. I read a library copy and took copious notes while reading the book. Marsha and I then went down to Powell's Books and each bought a copy. Jim also read it and I am ready to reread it. Donald Miller is a Portland author and the book is Donald's story of how he learns to edit his life into a great story which is something each of us can do. We can edit our own life and make the choice to live a great story. This book is a celebration of the beauty of life. I loved it and it has changed how I look at my life.
22. The Beginner's Goodbye by Anne Tyler

(3.5 stars)
I have been an Anne Tyler fan since reading The Accidental Tourist in 1985. I think I have read every book she has written. This book is a story of loss and recovery and how the main character (a man) learns to live with and deal with loss and how to say goodbye.
23. Just Shy of Harmony (Gulley, Philip) by Philip Gulley

(3.5 stars)
Another delightful read in the Harmony series.
24. Killing Lincoln: The Shocking Assassination that Changed America Foreverby Bill O'Reilly


(3.5 stars)
This book came on recommendation from my husband who is a big history fan and a Bill O'Reilly fan. Although not my favorite book of the summer it was an interesting read and I learned a lot about the history of the Civil War and President Lincoln's assassination that is not printed in your average history textbook.
25. Heaven Is Here: An Incredible Story of Hope, Triumph, and Everyday Joy by Stephanie Nielson


(3.5 stars)
This is the story and book written by popular blogger Nie Nie who survived a near fatal plane crash with her husband. It is a story of struggle, courage and amazing spirit. Caution: You may shed a tear or two. I have been a follower of Stephanie's blog since the crash so most of the story I was familiar with but it is always inspirational.
26. Signs and Wonders (Gulley, Philip) by Philip Gulley

More from Harmony!
27. The Anatomist's Apprentice (Dr. Thomas Silkstone Mysteries) by Tessa Harris


(4 stars)
If you are looking for a good murder mystery this summer and if you are a fan of Bones or any of those CSI TV shows you will enjoy this book. Amazon describes it as CSI meets Age of Reason. The story takes place in England in the 18th century and is an enjoyable murder mystery/ forensic medicine type tale. Really enjoyed this book.
28. The Kitchen House: A Novel by Kathleen Grissom


(4 stars)
If you enjoyed The Help you will like this book. This story takes place on a plantation in the 1800?s and is the tragic story of what life on a plantation as a slave was like. Despite the terrible things the slaves endured they enjoyed family and love amongst each other.
29. Death Comes to Pemberley (Vintage) by P.D. James

(3.5 stars)
I am always a sucker for a Jane Austen themed book. This author's story is what happens after Elizabeth and Mr. Darcy are married and includes a mystery and a murder trial. If you always wished Pride & Prejudice and want more of Lydia, Mr. Wickham and the rest of the characters of Pride & Prejudice you might enjoy this read.
30. A Good American by Alex George


(2.0 stars – do not recommend)
Enjoy the first half but the second half was way too much teenage sexual angst. (PG-13)
31 The Dressmaker by Kate Alcott


(4.5 stars)
Thoroughly enjoyed this book! Historical fiction is my favorite genre and this is the story of Tess, an aspiring seamstress who is a survivor of the Titanic. The story then focuses on life after the Titanic and the story of some of those who survived. Documentation of real testimony is used and lots of questions are left to be answered. The story includes romance, fashion and a look into history.
32. Honolulu by Alan Brennert

(4.5)
This book was written by the author of one of my favorite books – Molokai. It was my top read in 2008. This story is of a young "picture bride" from Korea who arrives in Honolulu in 1914. A story of moments of love and loss as well as woes, dreams, triumphs. Her strength and determination helps to overcome abuse as she constantly strives to better her circumstances. One of my favorites of this year's list.
33. The Orchid House: A Novel by Lucinda Riley
(4 stars)
Spanning from the 1930s to the present day, from the Wharton Park estate in England to Thailand, this novel tells the tale of a concert pianist and the aristocratic Crawford family, whose shocking secrets are revealed, leading to devastating consequences.
34. The House of Velvet and Glass by Katherine Howe.

(3.5 stars)
Another historical fiction book set in 1915. Having lost her mother and sister on the Titanic, Sybil tries to find answers through a crystal ball. A good raed.
35. Skeletons on the Zahara: A True Story of Survival by Dean Long


(2.5 stars)
This is one of the books I read this year that I didn't finish. It doesn't mean it is not a good book. It is a true story of survival that takes place in Africa in 1815. I just got tired of the
barbarism, murder, starvation, death, dehydration, and hostile tribes and that they had to constantly drink their own urine.
36. The Power of Intention by Wayne Dyer

Dr. Dyer explores intention—not as something you do—but as an energy you're a part of. We're all intended here through the invisible power of intention. His book looks at intention as a field of energy that you can access to begin co-creating your life with the power of intention.
37. Making Piece: A Memoir of Love, Loss and Pie by Beth Howard


(3.0 stars)
I was mainly attracted to this book because it was about pie and the author lived in Portland. When her husband dies, Beth Howard gets in their RV and travels the country baking and giving away pies in her attempt to comes to term with his death and find purpose in her life.
39. The Blue Bottle Club by Penelope J. Stokes


(4.0 stars)
This was another one of those good reads that leaves you feeling good about the world. In 1929 four friends gather in the attic of one of their homes and write down their dreams for their lives on a piece of paper. The papers are then put into a blue bottle and hidden away. Decades later the bottle is found and a report tracks down the women and stories behind the bottle.
Life has taken those four girls' dreams of love, fame, and faith on a path filled with seduction, betrayal, and loss. Little has turned out as expected—and yet every choice, every tear has led each of them to a special place. A Hallmark movie of a book.
39. Divergent (Book 1) by Victoria Roth


(3.5 stars)
Not my typical genre so I only gave it a 3.5 but I really enjoyed this piece of Young Adult fiction. A dystopian novel takes place in Chicago where society is divided into five factions, each dedicated to the cultivation of a particular virtue. If you liked Hunger Games then this is your book!
40. Renegades Write the Rules: How the Digital Royalty Use Social Media to Innovateby Amy Jo Martin
This book almost made a Twitter user out of me. If you'd like a better understanding of how social medial works and more specifically Twitter I highly recommend this book. The power of Social Media is amazing!
41. The Secret Keeper: A Novel by Kate Morton
(4.5 stars)
I am a big fan of Kate Morton and have read all of her books. Highly recommend them! This is a story of mystery, thievery, murder, and enduring love. The story takes place in the countryside of England where a crime takes place. Fifty years later, Laurel works to uncover the family secret and the crime she has memories of witnessing as a child. The story takes you from the London Blitz through the 60's to present day.
42. Insurgent: Collector's Edition (Divergent)by Veronica Roth

(3.5 stars)
The sequel to Divergent (there is one more book to come), Insurgent continues the story as Trish the book's heroine must continue trying to save those she loves—and herself—while grappling with haunting questions of grief and forgiveness, identity and loyalty, politics and love.
43. Circle of Grace: A Novel by Penelope J. Stokes

(3.5 stars)
By the same author as the Blue Bottle Club I decided to give another one of her books a try. It too, was a "good read". The story of four friends who have been seperated by life and time come together when a tragedy strikes. They have a bittersweet reunion and are forced to confront the falsehoods and also embrace the truth in their lives.
44. The Shoemaker's Wife: A Novel by Adrianna Trigani

(4.5 stars)
I am a big fan of Adriana Trigiani and have read all her books. At the end of each book I always end up wishing I was part of a big Italian family. This story is a riveting historical epic of love and family, war and loss, risk and destiny, inspired by the author's own family history.
45. The Book of Mormon – If you are interested in receiving a copy of this book please let me know. It is my goal to read this book of scripture at least once a year, every year!
You may also want to check out my book lists from 2011, 2010, 2009, 2008.
So now it is your turn. What did you read in 2012? What was your favorite read of 2012? What are your reading right now? Please share!!!
Enjoy!
Leigh Anne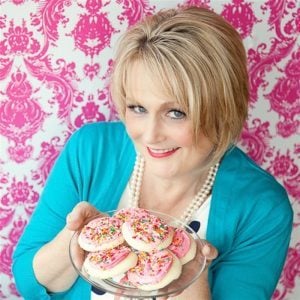 You can also visit me on Facebook, Pinterest, Twitter or Instagram.