An amazing roundup of 14 of my favorite Apple Recipes for Fall.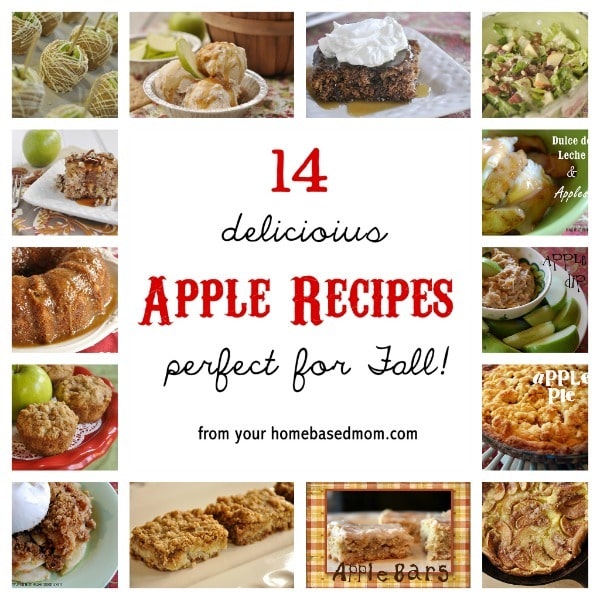 I hope that yesterday's post totally got you in the mood for apples with
If that didn't do it then today's post should do it!
I put together a collection of 14 delicious apple recipes for fall.
14 Delicious Apple Recipes – perfect for Fall!
Apple Strudel Muffins  –  Autumn Apple Salad  –  Apple Cake with Caramel Sauce  –  Easy Apple Pie
Cinnamon Apple Dutch Baby Pancake – Dulce de Leche and Apples  –  Apple Caramel Bundt Cake
Apple Pie Ice Cream  –  Apple Pudding Cake  –  Sour Cream Apple Bars  – Apple Pie Caramel Apples
Enjoy!  I'd love to know what one of your favorite apple recipes is!  If you have a blog and the recipe is on your blog please leave a link to it.